Welcome to Pom Joy Fun where we don't make just another pretty flower...we make the prettiest of flowers! Your flower--your design!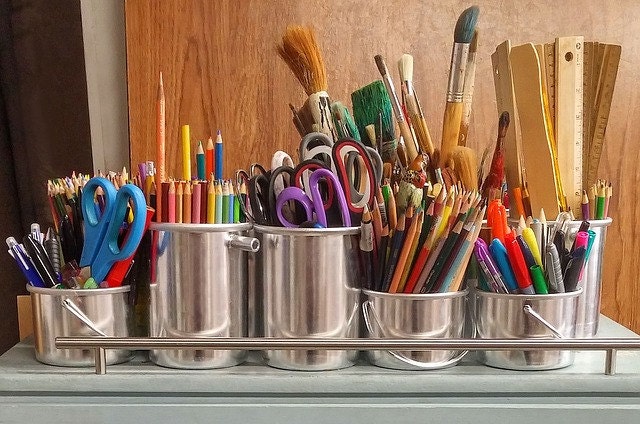 Hi I'm Kim the Glitter Queen. Like many of you I am a mom and I host all sorts of parties....lots of parties! I started throwing and decorating parties waaay before my little one was born, but once I had her it got serious! I needed to have the best party..the most creative and fun parties..but I couldn't find decor in the colors and styles I needed. So, a company was born - Pom Joy Fun. 
Here at Pom Joy Fun I started with birthday party decor and people were so happy with my work I had to add staff to keep up with demand.  With the addition of a bunch of happy crafters I have since branched out to offer decor for gender reveal parties, bachelorette parties, Christmas and New Years parties, graduation parties, executive and company party decor, baby showers, retirement parties, weddings, mother's day celebrations and more. With the expansion of the business we naturally added  more color options and choices! We can make many items in over 80 colors and we have pounds and pounds of glitter, loads of confetti, sets of cutting machines, computers, the finest scissors in every size and shape, spools of ribbon and rustic twine, colorful tape, dozens of glue guns, pounds of glue and loads boxes and bags for shipping! Whew! That's a lot. But these tools and raw materials are what allow us to make not just any party decor, but your custom party decor! 
So if you are looking for something special and want to make your party truly custom, I'm here for you. Send me an email I  will work with you to bring your party to life. We've got the tools and supplies and are ready and waiting to make make your next party something that would make Martha Stewart drool!
-The Glitter Queen