From Grown-Up Galas to Fall Family Fun
By Kimberly Bert, The Glitter Queen and owner of PomJoyFun.com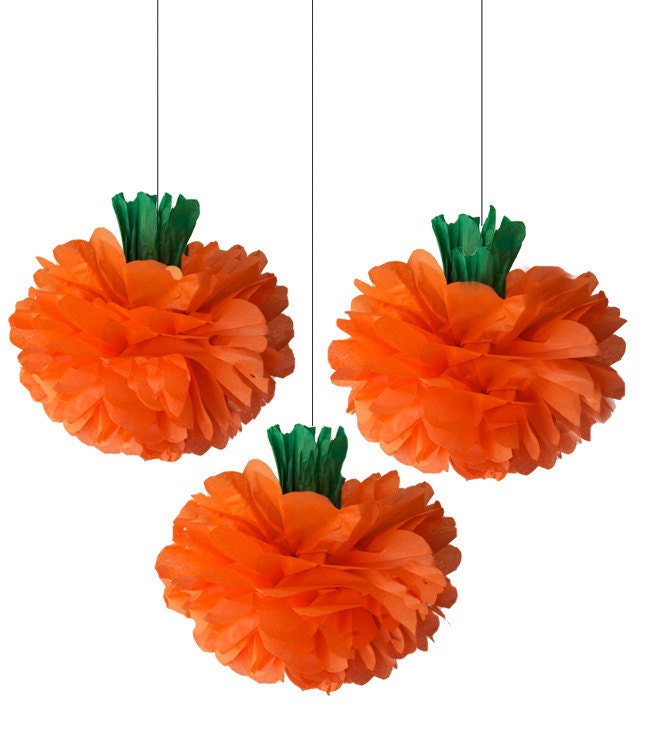 Here at Pom Joy Fun we like any reason to throw a party, but Halloween is a favorite! Whether you are planning a blowout office party or just decorating for your family and friends we have some great ideas for adding some festive fall touches. 
Our in traditional orange with green stems are very popular! These poms kits ship flat, in sets of three and are easy to fluff and then trim with a pair of scissors. We made a YouTube video to show you how fun and easy it is to do:
A great way to display poms is to hang them from the ceiling and we include clear (fishing) line with all our pom kits to help you hang them. To hang your poms you can use , , or our favorite: .  The are nearly invisible and won't damage most surfaces.   
In addition to our pumpkin poms we also have pom kits with popular and . We can also customize them for you in any of our to suit your decor.  Maybe black and purple or a ghostly white pumpkin is more your style… just let us know and we will make it happen! Check out my website at .  We have unlimited variations of colors and matching decorations for a successful one of a kind party!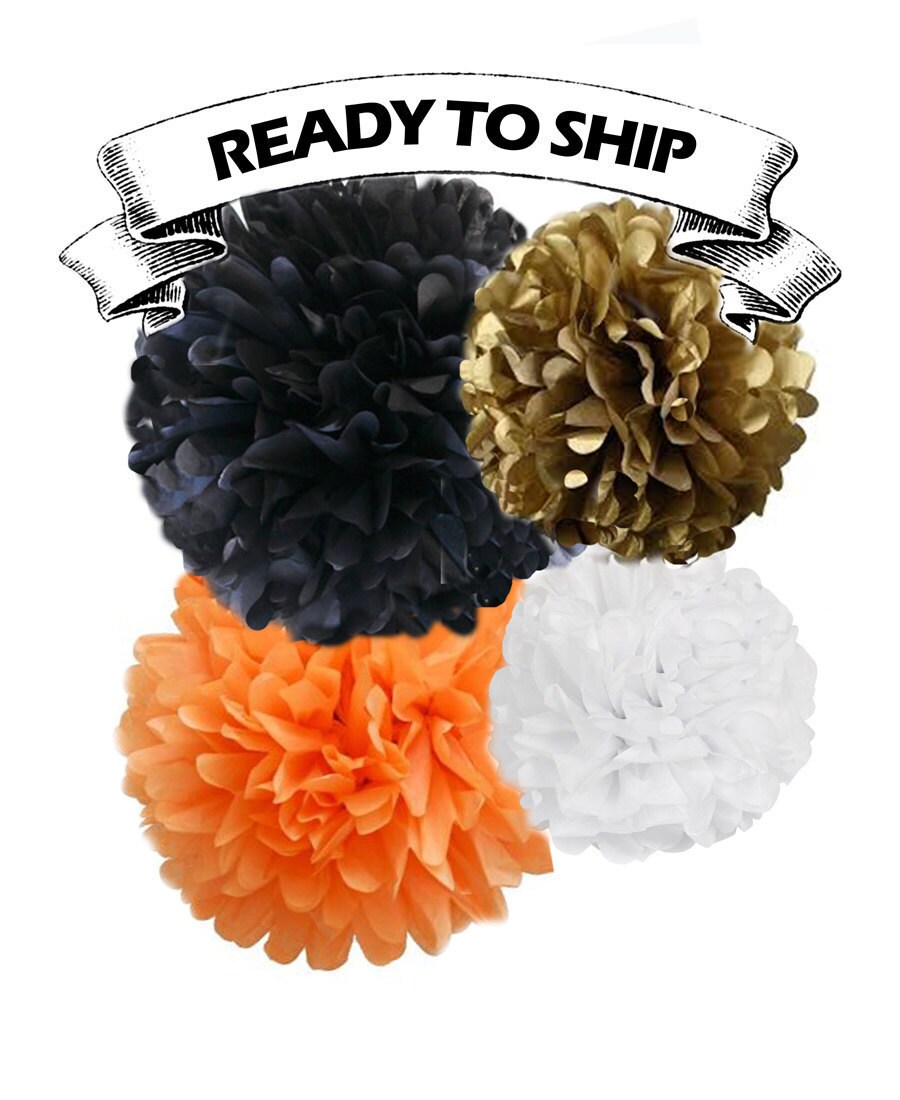 Pro Tip: If you are looking for an awesome pair of scissors for crafting and sewing, our absolute favorites and the ones we use every day here at Pom Joy Fun. The .  
If you have an idea or topic you would like me to cover in future posts send me an email to .  Also, check out PomJoyFun2.com's gorgeous matching , and as well as , to complete your party decor.
Follow PomJoyFun on and for more great party tips and inspiration!
This post contains some affiliate links.  I promise to only promote products I really love, if you click through and buy something I may get a little money so I can keep bringing you fantastic new tips and ideas for your parties and celebrations!