Awesome Ideas for Money Saving Air-Filled Balloons. 
By Kimberly Bart, The Glitter Queen and owner of PomJoyFun2.com
Helium balloons are pretty great, we all have childhood memories of the excitement of getting those magical hovering balloons,  and then, the panic as they floated off into oblivion! While we often equate balloons with helium you can just as easily decorate without it!
Air-filled balloons can be a great addition to your party or event, whether you are skipping the helium to keep things simple, or are trying to save money.  We have some great tips on how to decorate with balloons for a any event, festive or elegant.
Set the Table
Ready to make a fabulous backdrop or table scape for your next party? This includes everything you need to make a 6,8,10 or 12 foot balloon garland. This garland that can be hung up, suspended or draped as a party backdrop.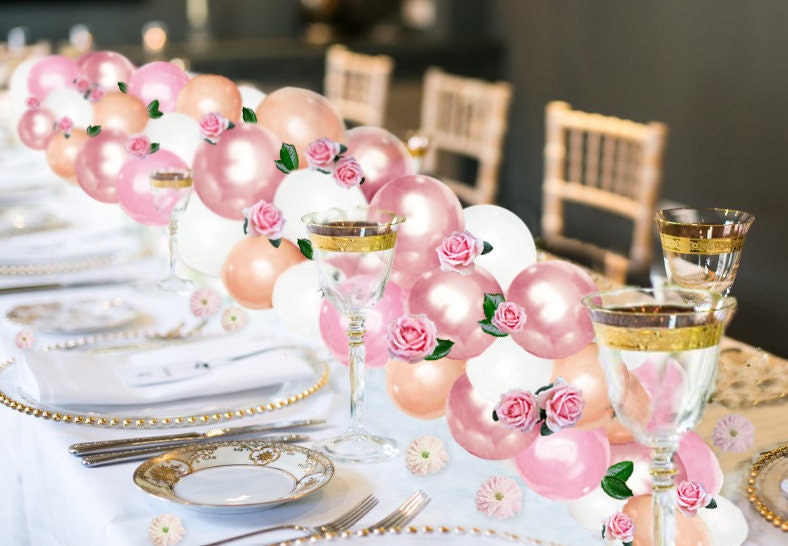 Let Them Fall
If you have a large open floor space it can be fun to just have balloons decorating the floor.  This can really fill a space and make it feel like an instant party.  Plus, it has to be the easiest way to decorate!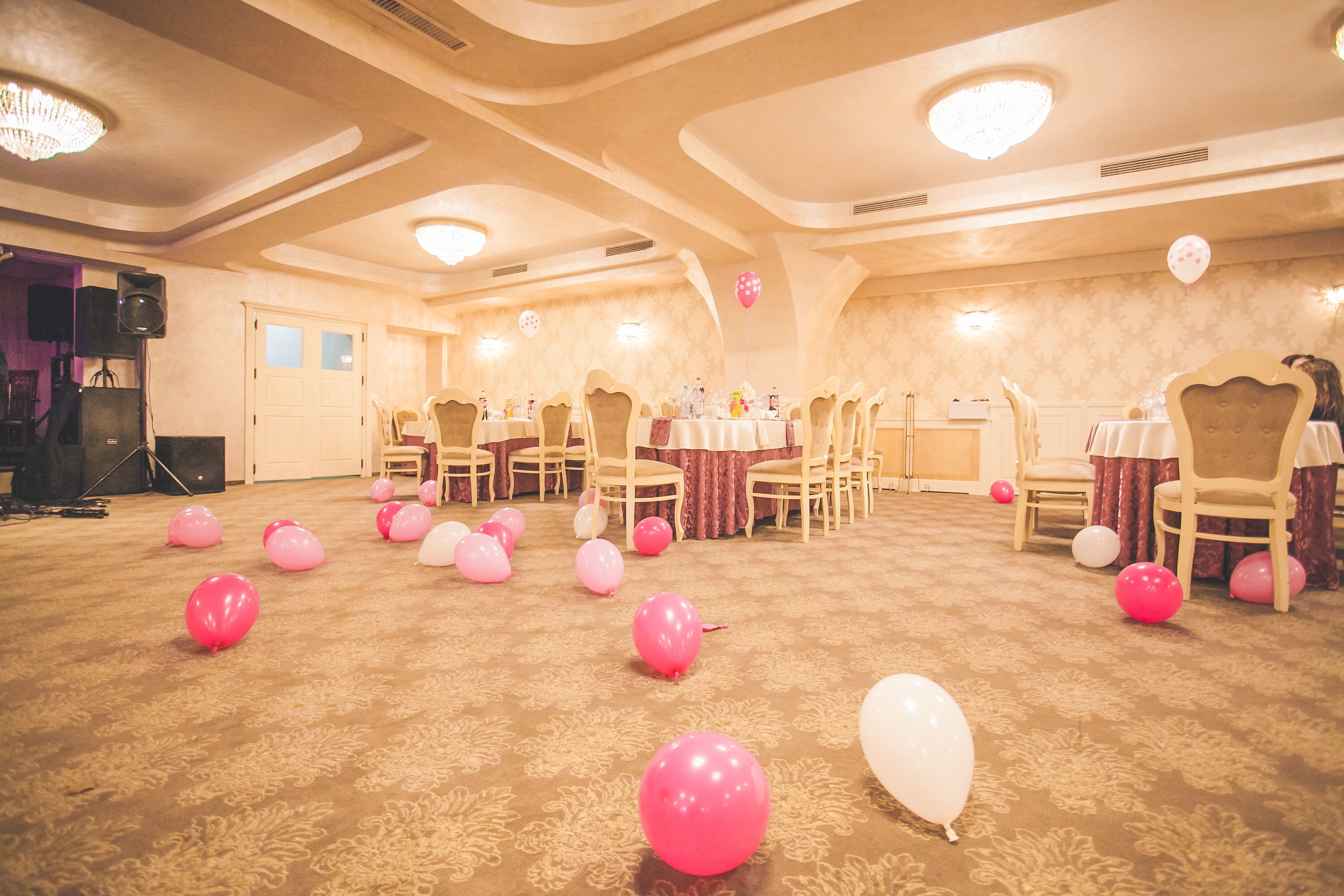 Tip:  Don't like tying all those balloon knots?  You can buy to quickly tie them off.  
Make a Statement: Air-Filled Letter Balloons
Spell out the guest of honor's name, state a message of congratulations, or just direct guests to where the drinks are.   are self sealing and fill with the included staw! These balloons have tabs so you can string them as a banner, or you can just attach them to a wall with or .  Another awesome thing is that these balloons are reusable!.  They can be deflated, stored, and re-inflated for another party.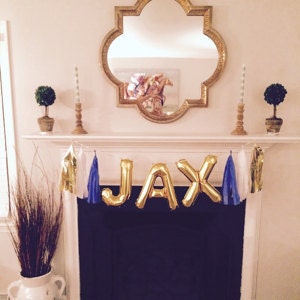 Hang Them High
This a great way to decorate a dining room, or any room with a chandelier.  Place a single marble inside a balloon and blow it up.  Tie a knot and then hang the weighted balloons with, or line from your light fixture.  
String Them Up
Try this speedy method of making a balloon garland:  Use a needle and thread, simply take your inflated and tied balloons and push a threaded needle through the neck of the balloon past the knot.  Add as many balloons as you would like then attach them to your wall, window frame, or doorway. Or hang your balloon garland over an outcropping of rocks if you are lucky enough to be celebrating by the sea!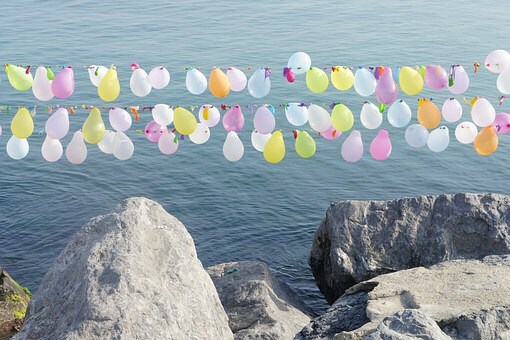 Tip:  Out of breath at just the thought of blowing up all those balloons?  Try a special !  (You might want to get more than one, if you will have helpers)
This post contains some affiliate links.  I promise to only promote products I really love, if you click through and buy something I may get a little money so I can keep bringing you fantastic new tips and ideas for your parties and celebrations!
If you would like to purchase balloons in your custom colors please check out my website at .  There we have unlimited variations of colors and matching decorations for a successful one of a kind party!
If you have an idea or topic you would like me to cover in future posts send me an email to .  Also, check out PomJoyFun2.com's gorgeous matching , and as well as , to complete your party decor.
Follow PomJoyFun on   and for more great party tips and inspiration!