By Kimberly Bart, The Glitter Queen of Pom Joy Fun 
Poms don't have to be a pain to fluff and hang. At Pom Joy Fun our goal is not only to make your party pretty, but we want to make it easy too. So here are our easy to follow instructions on how to fluff and hang the perfect pom. 
Poms take about 10 minutes each to fluff i
f this is your first time opening them.  So, take a seat at a table and get comfortable.  Once you open one, the rest will go faster.  Read through the instructions one time before beginning so you know what to expect.
Make sure your wire is centered.  If your wire isn't centered when you start, the pom will look uneven.
Spread out the folds into a circle fan.  This makes pulling each piece of paper easier.  
Choose one side and start lifting up each petal by one.  Don't pull the tips, but pull from the inside up, this avoids tears. Continue working around the pom gently pulling up the layers until you have have half the layers separated then flip your pom over and repeat.
This is the fun part - styling your pom!  Tie a double knot at the end of your fishing line to make a loop.  With one hand hold the pom in the air by this loop and use your other hand to pinch and pull  the layers to fill in the gaps in the pom.  Work around the pom inch by inch until you have a nice round fluffy pom.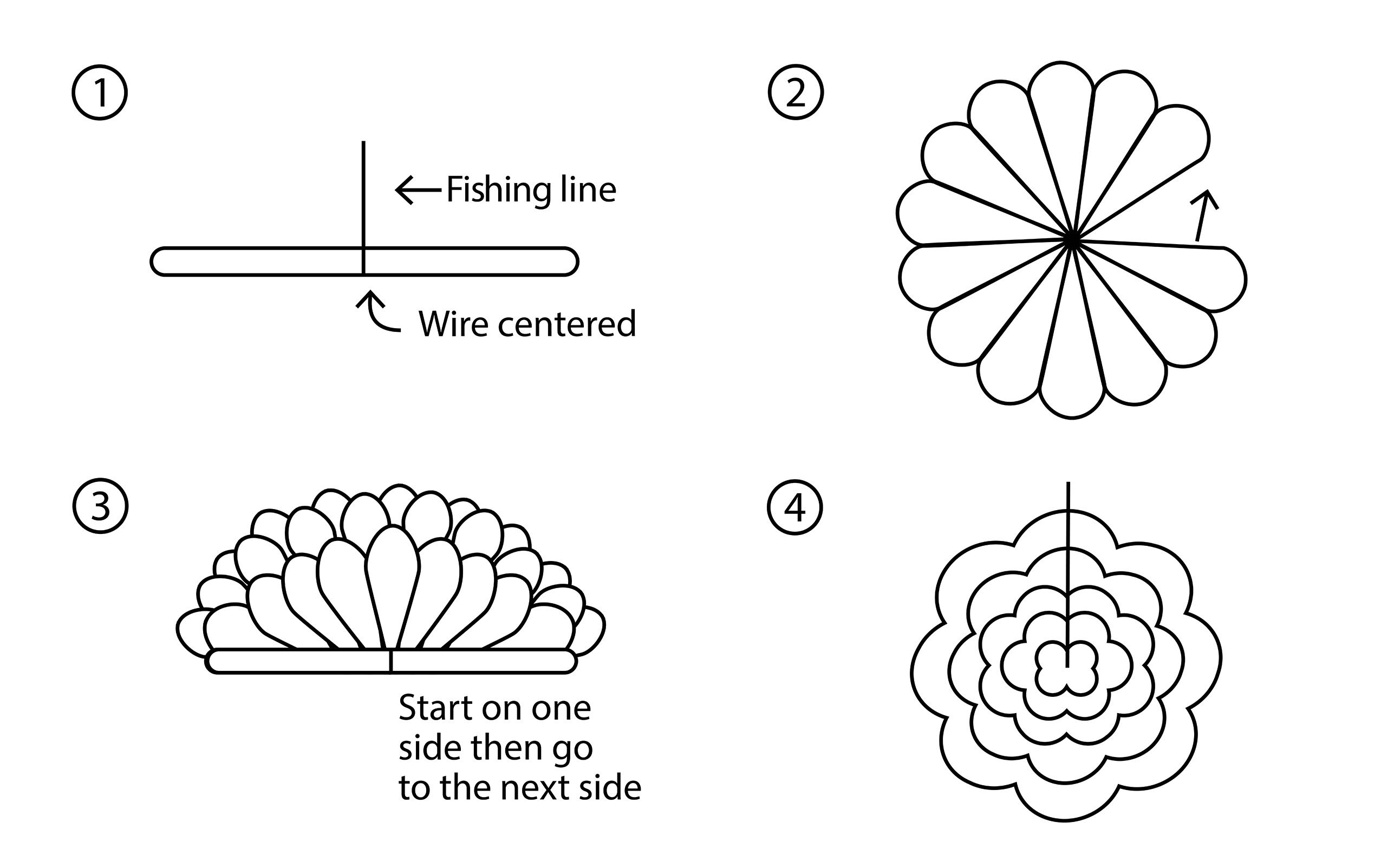 Next.  How to hang your pom?   We love these . They are clear so they are almost invisible and they won't damage most surfaces.  You can also use .  If you use push pins make sure you wrap the fishing line around both the plastic and metal parts several times so they don't unravel.  You can also get special that attach the the cross pieces of office or classroom ceilings. If you would like to purchase poms in your custom colors please check out my website at .  There we have unlimited variations of colors and matching decorations for a successful one of a kind party! If you have an idea or topic you would like me to cover in future posts send me an email to .  Also, check out PomJoyFun2.com's gorgeous matching , and as well as , to complete your party decor. Follow PomJoyFun on and for more great party tips and inspiration.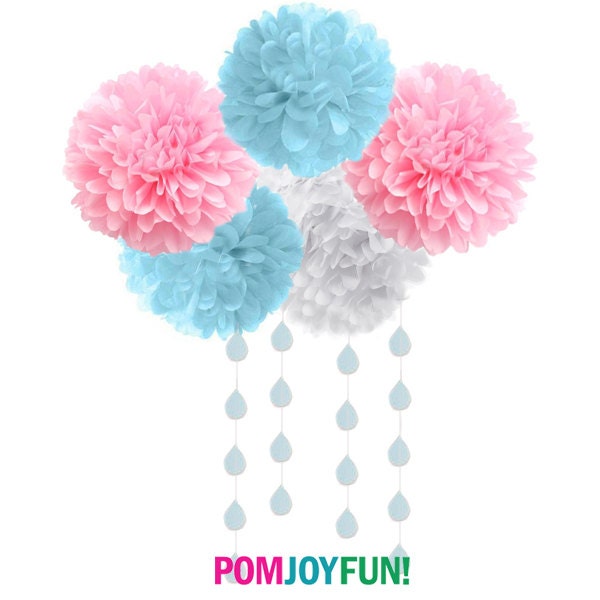 This post contains some affiliate links.  I promise to only promote products I really love, if you click through and buy something I may get a little money so I can keep bringing you fantastic new tips and ideas for your parties and celebrations!